BUTLINS BOGNOR REDCOATS 1963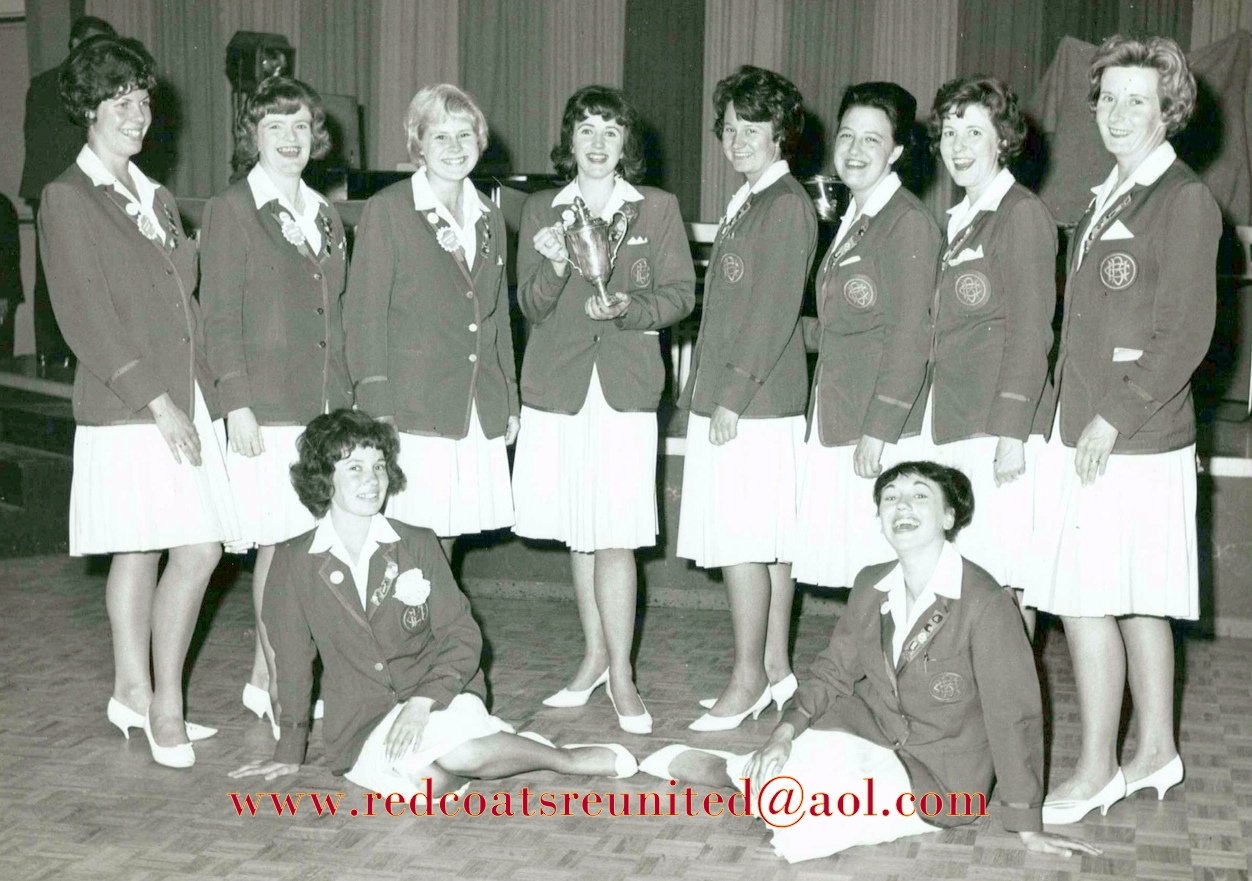 Jackie / Molly Geary/

unknown

/ Erica Nowell with cup / Janet / Shirley White / Eileen Kennedy / Mo Barry

Sitting : Katrina and unknown

With thanks to ERICA NOWELL for the photograph.

And here is the lovely lady we have to thank for most of the names on this Bognor 1962, and the 1961 team photos:

ERICA NOWELL - now Mrs. Thompson


See also:

BUTLINS BOGNOR REDCOATS 1961
Roy Markwell (Ents. Manager) with the glasses sitting front centre. Me (Les Glass -AEM) to Roy's right. Al Freid (Theatre Orchestra Director) next to me. Sonny Jones (Compere) next to Al. On Roy's left is Bob Hastings (AEM) sitting nest to Eric Winstone (Dance Band Leader). Next to Eric is Louis Kerekes (Table Tennis Coach) and next to Louis is my then wife Yvonne (Chief Hostess) with Molly Geary (Asst. Hostess) on her left. On the right hand end of the picture, sits Johnny Lancaster. Standing behind Eric Winstone on the second row is Jimmy Kennedy who became Northern Entertainments Executive at Pontins! Standing directly behind me is Valentine Thynne (late brother of The Marquis of Bath) There are others whose names escape me for the present, but George Humphries is standing on the back row (end left).