BUTLINS MARGATE HOTEL 1969
VALERIE WILLMOTT
.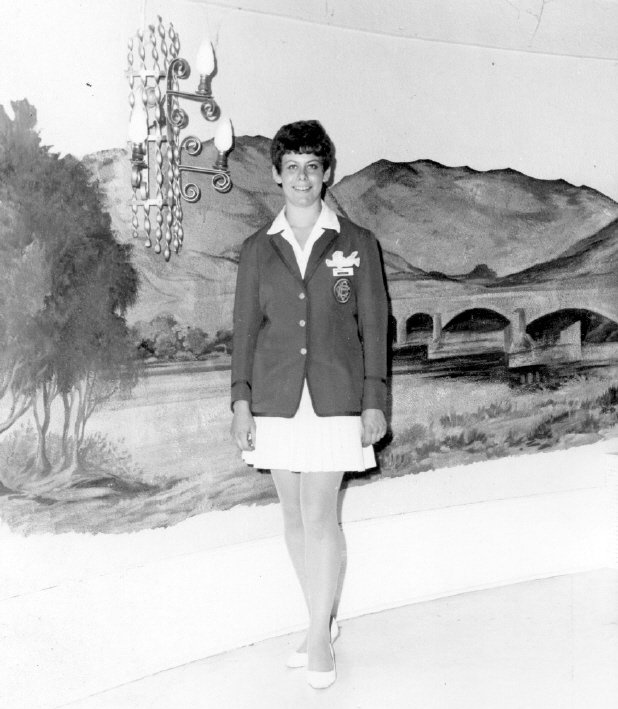 This is me - Valerie Willmott.
Hope you enjoy sharing my memories.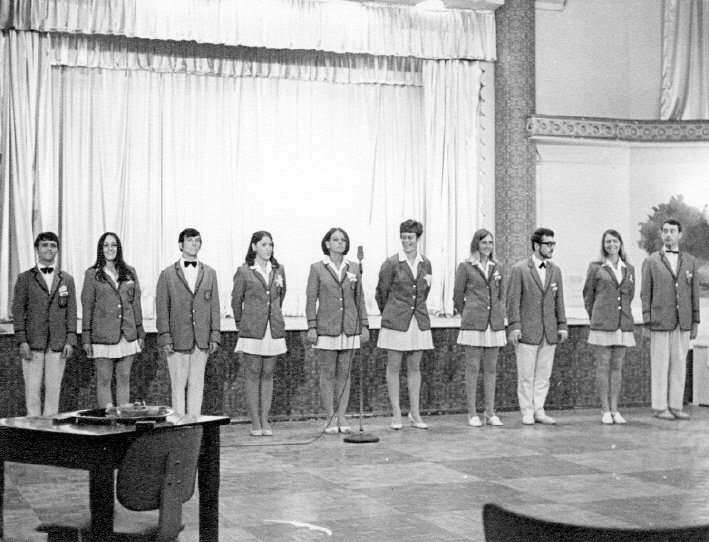 REDCOAT 1969 LINE-UP
Les
Brooks

Alice
Drummond

Ted
Riley

Janet
Ford

Cilla
Small

Valerie
Wilmott

Sharon
Todd

Reg
Siger

Iona
Banks

-10-
MEET the REDS
Here's one of the games we played in
the Ballroom, using a space-hopper.
No doubt you can add a vulgar caption.
I won't.
STARS IN THEIR EYES
It may look Helen Shapiro, sitting on Manfred Mann's knee,
but its actually me and Reg.
The two ladies are visiting representatives from the company who sponsored
the "Miss She" Competition. Redcoat Les and I are looking after them.
CRACKERJACK
Hope this man doesn't drop me, otherwise I'll have to give him a cabbage.
It's Peter Glaze from the children's TV Show "CRACKERJACK."
WHEELTAPPERS & SHUNTERS CLUB
Dear, funny Colin Crompton.
We stayed friends till he passed away.
Valerie
See also:
BUTLINS FILEY REDCOAT TEAM 1968
Other Butlins MARGATE Redcoat photos:
BUTLINS MARGATE REDCOAT TEAM 1965
BUTLINS MARGATE REDCOAT TEAM 1966