BUTLINS CLACTON 1963
GAY BROWNLEY
EPISODE 4 - Things Get Colourful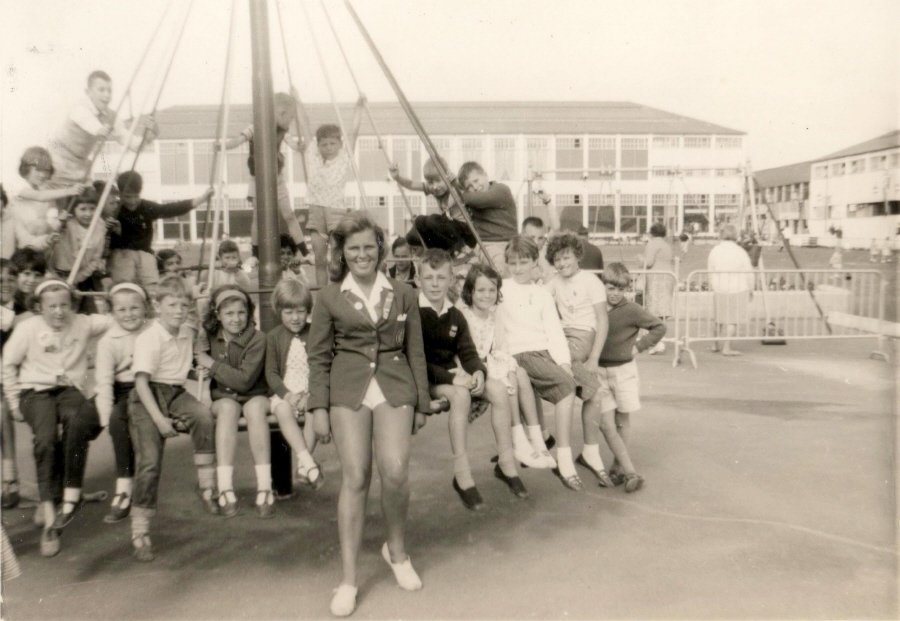 Guess who has to push! Good luck with that.
Three Redcoats stranded in a sea of children.
Gay Brownley, Stephen Wells, and Dave "The Rave" Butler
(Dave Butler went on to become a professional comedian, and actually made
numerous appearances on the TV show "The Comedians" - more of which to come.)
How's this for a beautiful 1963 rare colour photo.
Left - Redcoat Peter Landis. Right - Gay Brownley.
See also:
BUTLINS CLACTON 1949-1960 - Gay Brownley
BUTLINS CLACTON 1961 - Gay Brownley
BUTLINS CLACTON 1962 indoors - Gay Brownley
BUTLINS CLACTON 1962 outdoors - Gay Brownley
Butlins Clacton Redcoat team: